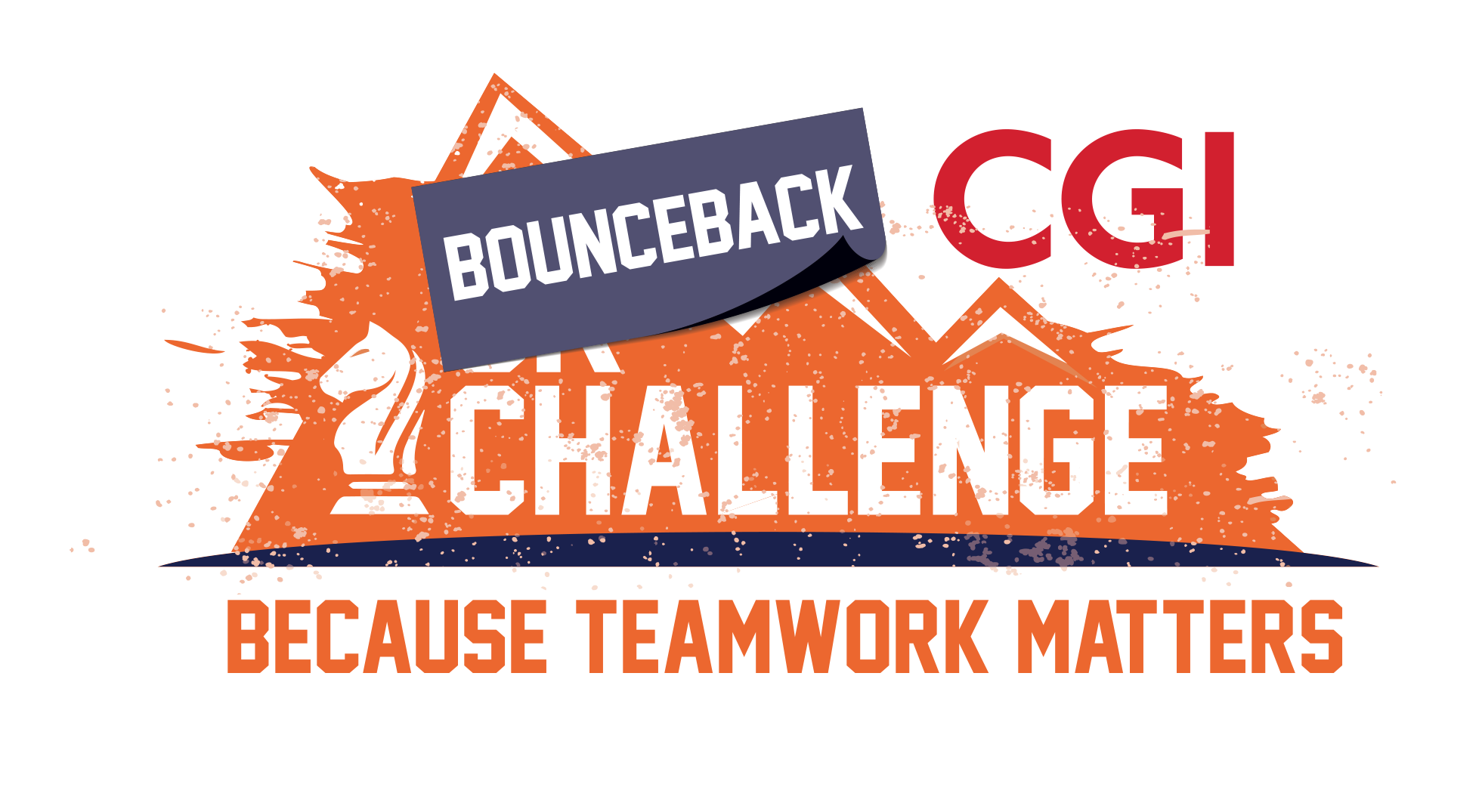 Is there life on Mars? The question has bugged scientists and inspired artists over the ages. During Lockdown, it got Euro Challenge thinking: our smart and active community are the right people to answer the question once and for all. 

So the Marco Polo Events Science Division, with the support of CGI, have formulated a new, 'super-fuel' that enables space rockets to travel at an unprecedented speed. The secret ingredient? Teamwork. That is why we are 

calling

 on everyone to come 

together on a mission to help us

bounceback from a difficult time on Earth and race to discover Life on Mars.

the rocket launched at 00:00 on August 8th, and teams competed to discover life on the Martian surface.
The results can be found below:
Are you up for the challenge?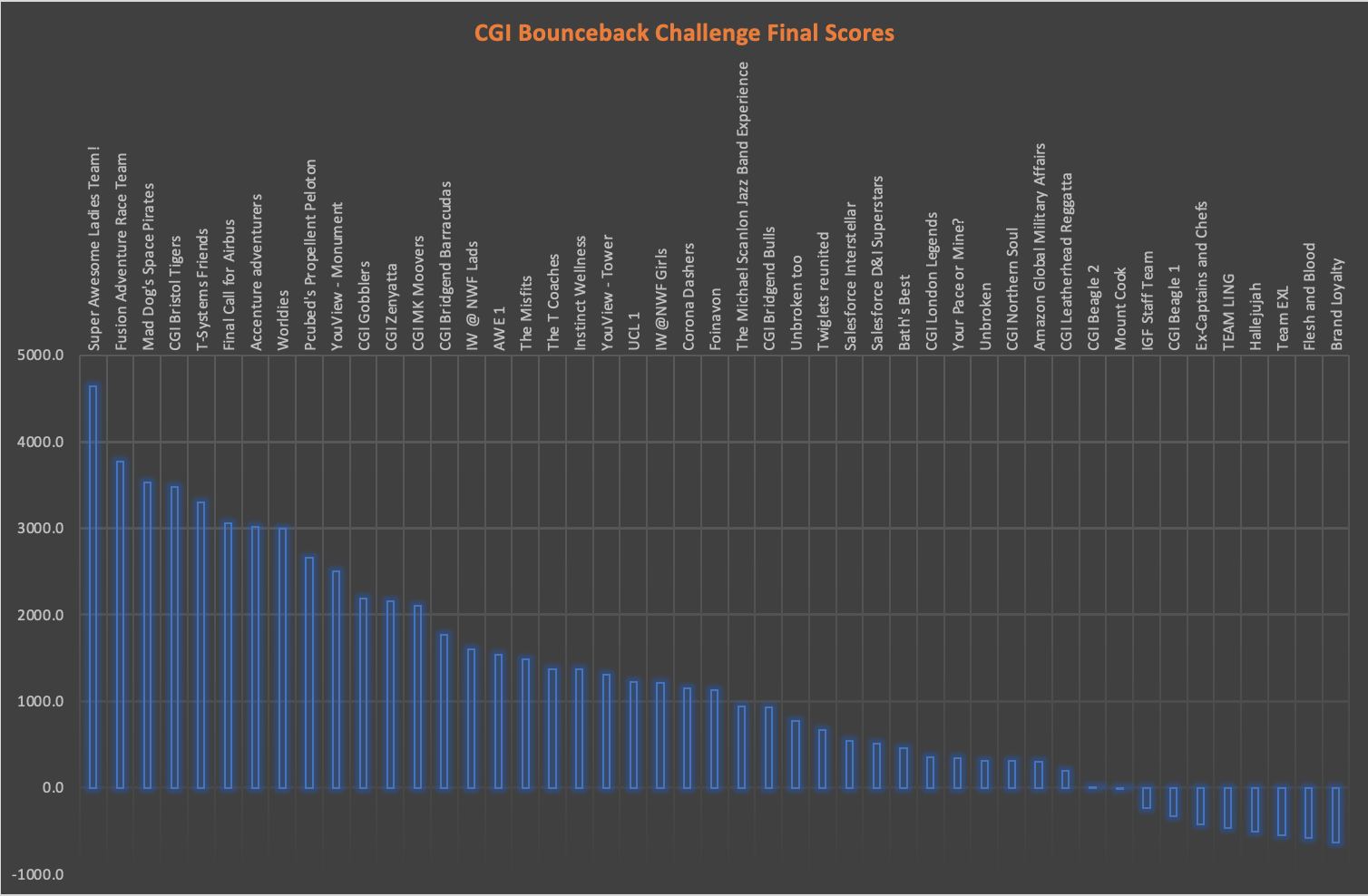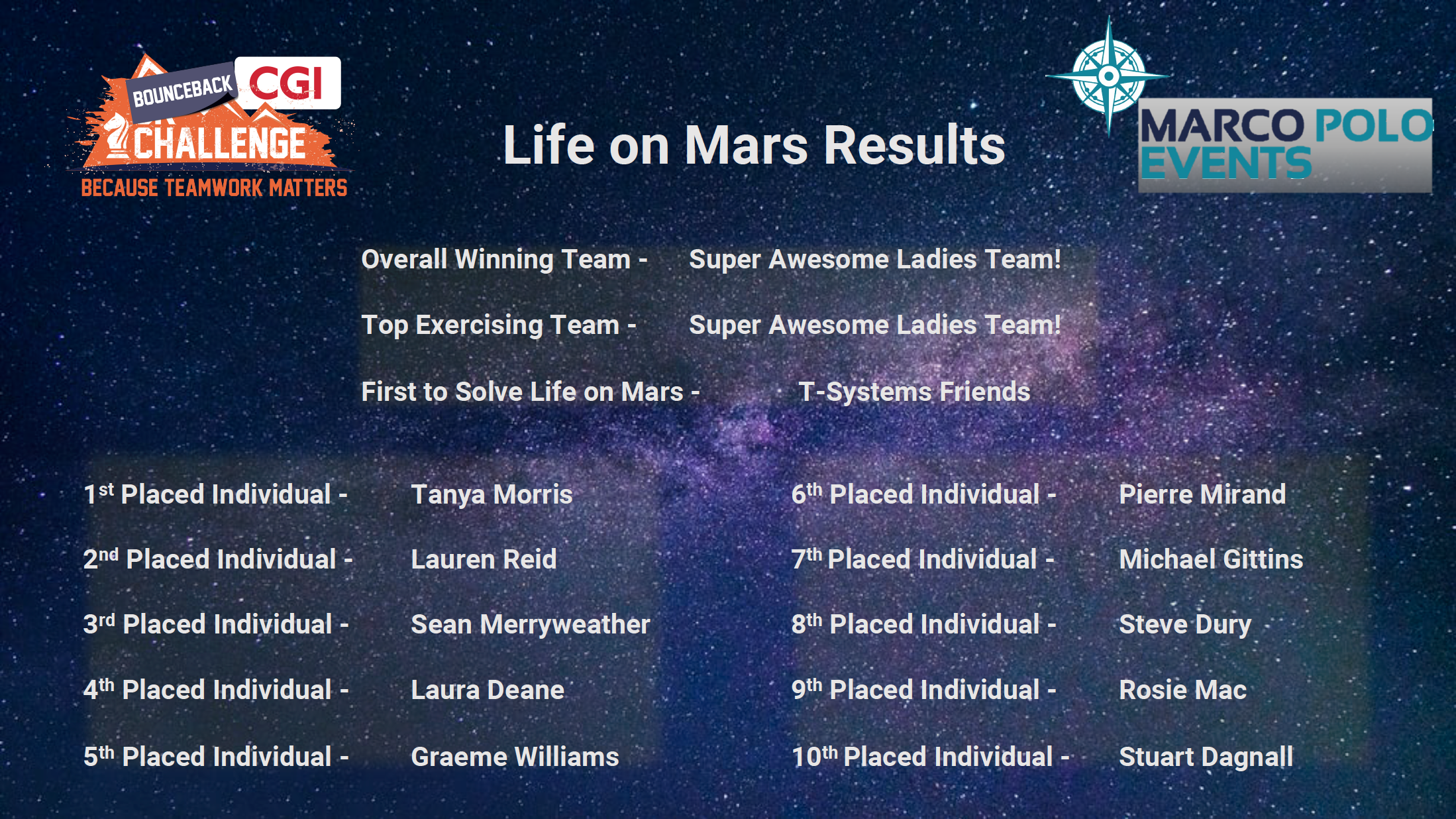 Below are links to the previous challenge overview and walkthroughs: